Greater Waterbury Area and Throughout Connecticut General Construction, Roofing, Vinyl Siding and Remodeling Experts since 2012.
When it comes to roofers in the Greater Waterbury Area, Rubman Construction LLC, as a family-owned business, excels. Our team fully collaborates to achieve permanent results with minimal hassle. With meticulous workmanship and polite customer service.
Rubman Construction LLC has a reputation in the Waterbury and surrounding areas – with continued growth through positive referrals. Our clients are always happy to pass our name on to friends and family.
From start to finish and then we give the best possible service. All of our staff is educated and knowledgeable in what we do. We have a lot of positive online feedback from our previous clients and very competitive pricing. Our work speaks for itself, so much so that we do not accept deposits or payments in advance.
Rubman Construction is located in Watertown, Ct.  We proudly service the Greater Waterbury Area are all towns throughout Connecticut. 
Ansonia CT, Bristol CT,  Cheshire CT,  Hamden CT, Meriden CT,  Middlebury CT, Naugatuck CT,  Plymouth CT, Prospect CT,  Oxford CT,  Seymour CT, Southbury CT, Southington CT, Watertown CT, Wolcott CT, Woodbridge CT,  Woodbury CT.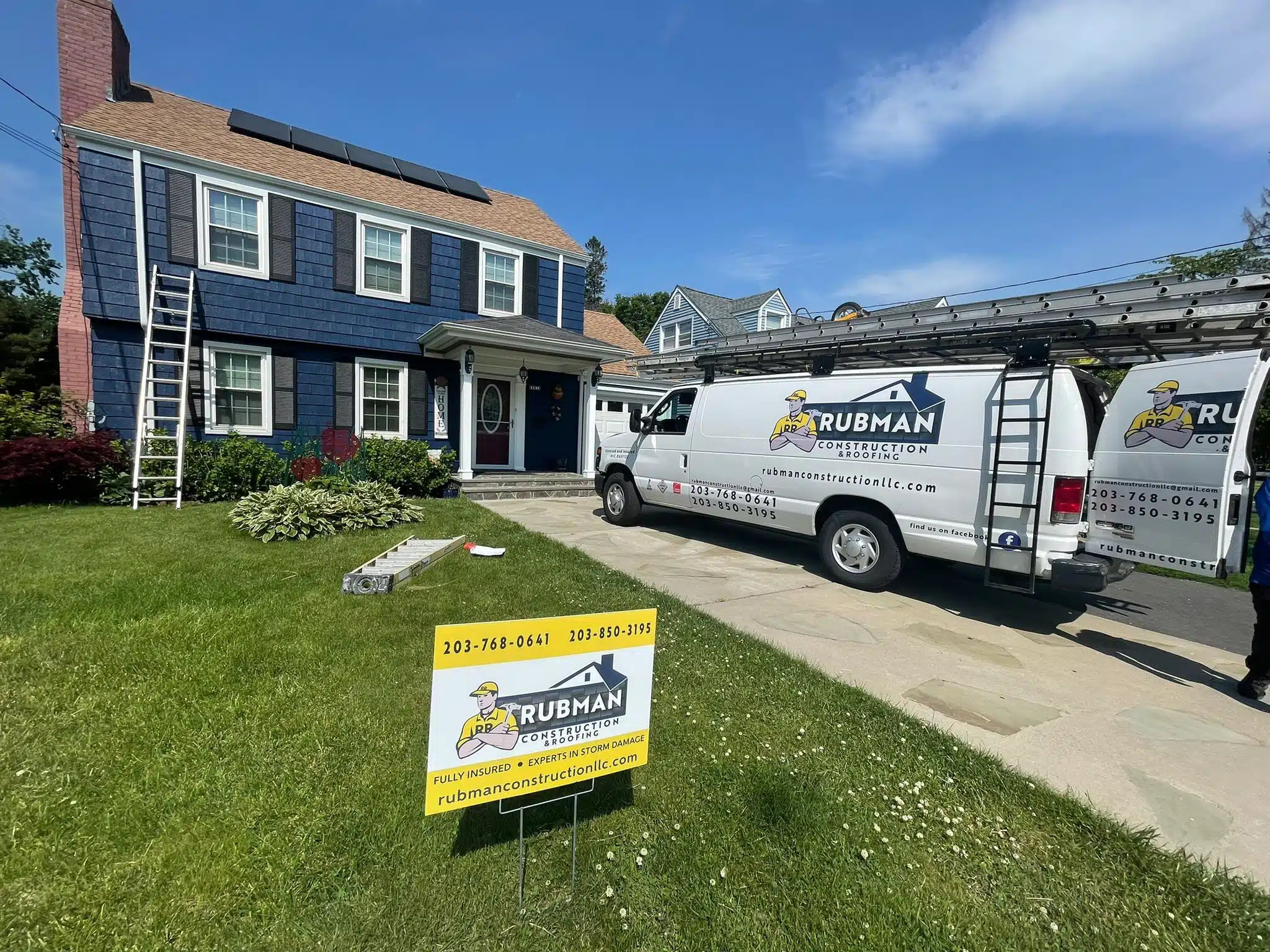 We have been providing roof repairs and installation services throughout Waterbury for over 10 years. As a family run roofing contractor, we offer a reliable and professional service to residential and commercial customers. As Waterbury's official roofing company, Rubman Construction LLC, the only company endorsed by our customers, and all of our customers recommend us by word of mouth for roofers in the Waterbury, all of our roof replacements come with an insured 10-year warranty, giving you the peace of mind and assurance of high quality work that will last. We are licensed & insured, and we also provide 24/7 service.
We Provide Excellent Service to our Client
Rubman Construction LLC has been serving the avitants of Waterbury and surrounding areas for over 10 years. We strive to be a premier provider of the highest quality products and service with affordable prices and stand behind our work with the best manufacturers warranty available. We will go to any length to beautify your home. Call today (203) 768-0641 and find out why Rubman Construction is better.
At Rubman Construction LLC, we offer a full range of roofing and gutter services. From flat roof repairs to new roofs and everything in between, we do it all.
With more than 10 years of experience in the roofing industry, John Izzi Manager and the team at Rubman Construction LLC are available to advise you and make sure you make the right decision for your home.
Getting the right roof on your home is paramount to having a well-insulated and well-protected home and is one of the most important investments you can make in your property. Unfortunately, there are many roofers out there who lack the skills, knowledge, experience and workmanship to provide quality, long-lasting work. So be sure to do your homework before hiring a local roofer: always check their reviews and get testimonials about the quality of their work.
If you're interested in finding out how Rubman Construction LLC can help you or just need a little advice for your roofing project – then contact John Izzi today at (203) 850-3195.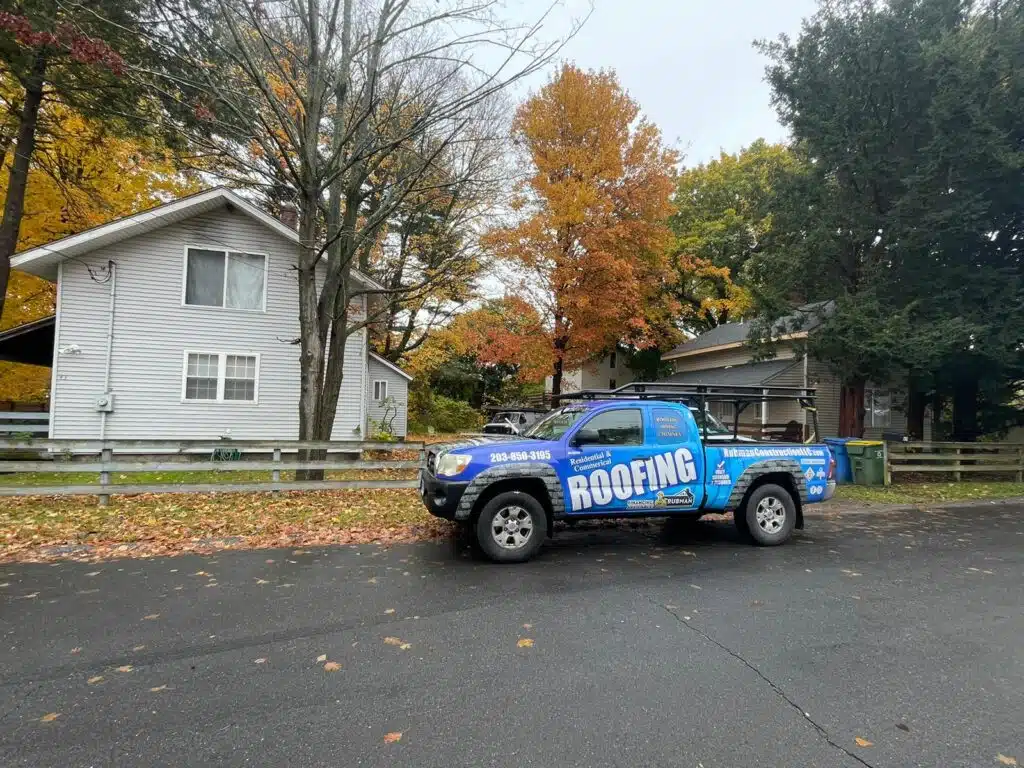 Whether you require roofing Installation, repairs or general maintenance, Rubman Construction LLC are here to help. We are experts in Whole Roof Replacement, Gutter Replacement, Roof Repair, Drywall, among many other services that make us stand out, giving Rubman Construction LLC name recognition. We have been successfully serving the Waterbury community with all their roofing needs for over 10 years.
Learn about our affordable payments
We Are Certified GAF Contractors
Rubman Construction specializes in all roof related services throughout Connecticut.
We are Experts in our field and have the GAF Materials Corporation Certifications to back that up. By working with us, our certification will benefit you too! GAF not only certifies Rubman Construction is an expert in all of the latest roofing techniques, installation, product knowledge, and awareness but also offers the following benefits:
Quality Assurance: When you hire a GAF certified roofer, you can rest assured that you're working with a contractor who has met GAF's rigorous standards for excellence.

Extensive Warranty Coverage: One of the greatest advantages of hiring a GAF certified roofer is the warranty coverage you receive. GAF offers a comprehensive warranty on their products, and when installed by a certified contractor, you gain access to an extended warranty that provides additional peace of mind. Protecting your investment has never been easier!

Professional Expertise: GAF certified roofers undergo specialized training and education to keep up with the latest industry trends and best practices. By choosing a certified contractor, you're ensuring that your roof will be handled by a knowledgeable professional who understands the intricacies of the trade. From accurate assessments to precise installations, you can expect top-quality craftsmanship.

Enhanced Curb Appeal: A GAF certified roof not only provides superior protection but also enhances the aesthetic appeal of your home. With a wide range of stylish and durable roofing options available, you can choose a design that complements your home's architectural style while increasing its curb appeal. Transform your house into a showstopper in the neighborhood!

Peace of Mind: As a homeowner, you want to feel confident that your roof will withstand the test of time and weather conditions. By hiring a GAF certified roofer, you're investing in the longevity and durability of your roof. You can sleep peacefully, knowing that your home is well-protected against the elements.

If you need roofing services, Rubman Construction is you roofing contractor of choice in Connecticut!