Rubman Construction LLC -Roofing, Siding, Flooring, Gutters, Additions. - Serving Connecticut
Whether you require Roofing Installation, Roof Repairs or general maintenance, Rubman Construction LLC are here to help. We are experts in Whole Roof Replacement, Gutter Replacement, Roof Repair, Drywall, among many other services that make us stand out, giving Rubman Construction LLC name recognition. Rubman Construction is located in Watertown, CT.  We have been proudly serving the greater Waterbury community and all areas of Connecticut with all their roofing, vinyl siding, gutter, general construction needs for over 12 years.
Learn about our affordable payments
Rubman Construction LLC has been proudly serving Greater Waterbury Since 2012. Roofing is our specialty but we do so much more!
When it comes to roofers in Waterbury, Rubman Construction LLC, as a family-owned business, excels. Our team fully collaborates to achieve permanent results with minimal hassle. With meticulous workmanship and outstanding customer service.
Rubman Construction LLC has a reputation in the Waterbury and surrounding areas – with continued growth through positive referrals. Our clients are always happy to pass our name on to friends and family.
From start to finish and then we give the best possible service. All of our staff is educated and knowledgeable in what we do. We have a lot of positive online feedback from our previous clients and very competitive pricing. Our work speaks for itself, so much so that we do not accept deposits or payments in advance.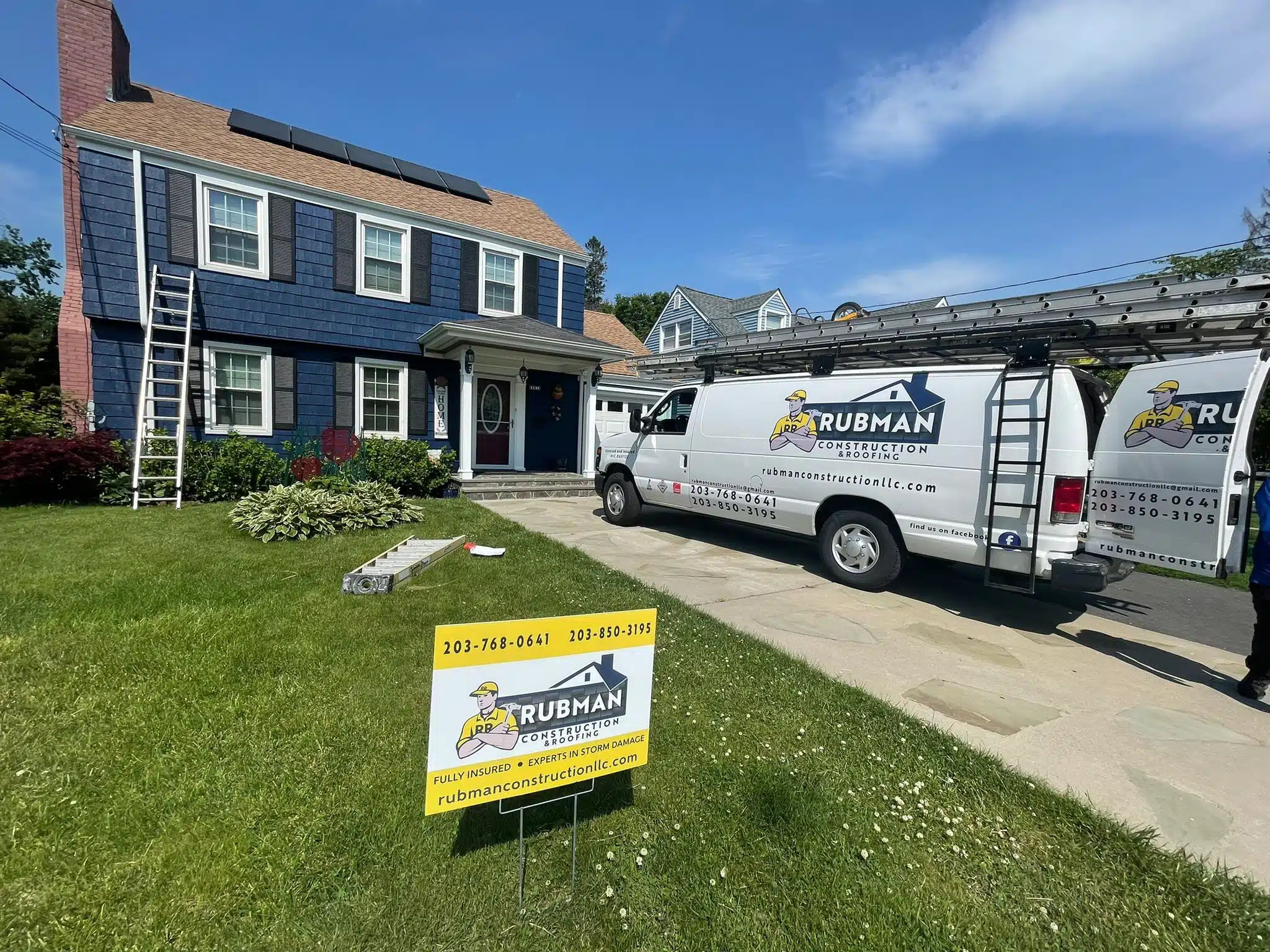 We have been providing roof repairs and installation services throughout Waterbury for over 10 years. As a family run roofing contractor, we offer a reliable and professional service to residential and commercial customers. As Waterbury's official roofing company, Rubman Construction LLC, the only company endorsed by our customers, and all of our customers recommend us by word of mouth for roofers in the Waterbury, all of our roof replacements come with an insured 10-year warranty, giving you the peace of mind and assurance of high quality work that will last. We are licensed & insured, and we also provide 24/7 service.
We Provide Excellent Service to our Client
Rubman Construction LLC has been serving the Greater Waterbury Area and Throughout Connecticut for over 12 years. We strive to be a premier provider of the highest quality products and service with affordable prices and stand behind our work with the best manufacturers warranty available. We will go to any length to beautify your home. Call today (203) 850-3195 and find out what  Rubman Construction can do for you.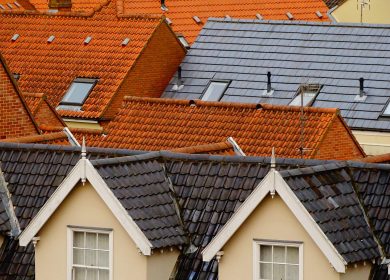 We perform a wide range of commercial and residential roofing services for coverage throughout Waterbury. This includes repair, replacement and maintenance to extend the longevity of your commercial or residential roof.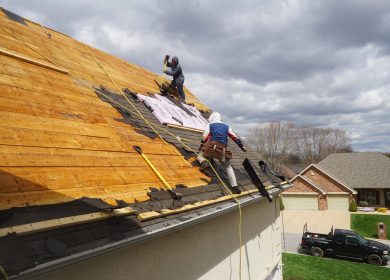 Are you fed up with costly roof repairs? Have you had more than one leak on your roof? Perhaps water has entered your roof in several places? If your answer is yes, you should probably consider a new roof. Constant repairs can be costly.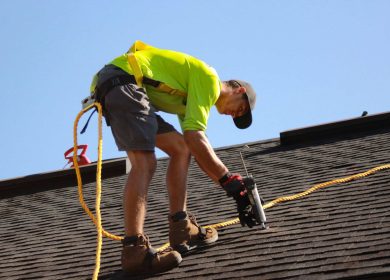 All aspects of roof repairs covered by our expert roofers in Waterbury. From emergency roof repair work, storm damage repairs, general wear and tear repairs, roof maintenance and complete roof renovations.
If the drywall in your home is in disrepair, it can have a negative impact on both the appearance and functionality of your home. Fortunately, at Rubman Construction LLC we are home improvement experts available to provide high-quality drywall installation and repair services that you can trust.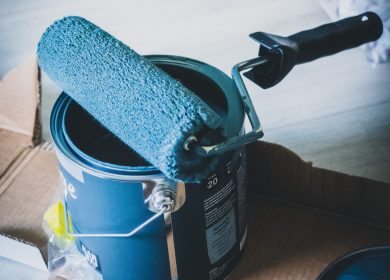 We provide high quality interior painting services and exterior painting services for residential and commercial in the extended Waterbury areas. Rubman Construction LLC is licensed and insured. We are one of the leading painting contractors in the area and we are dedicated.
Rubman Construction LLC provides a professional and friendly gutter repairs and replacement services to all residential and commercial properties in Waterbury and all surrounding areas. All of our residential and commercial gutter repair and replacement.
At Rubman Construction LLC, we offer a full range of roofing and gutter services. From flat roof repairs to new roofs and everything in between, we do it all.
With more than 12 years of experience in the roofing industry, John Izzi Manager and the team at Rubman Construction LLC are available to advise you and make sure you make the right decision for your home.
Getting the right roof on your home is paramount to having a well-insulated and well-protected home and is one of the most important investments you can make in your property. Unfortunately, there are many roofers out there who lack the skills, knowledge, experience and workmanship to provide quality, long-lasting work. So be sure to do your homework before hiring a local roofer: always check their reviews and get testimonials about the quality of their work.
If you're interested in finding out how Rubman Construction LLC can help you or just need a little advice for your roofing project – then contact John Izzi today at (203) 850-3195.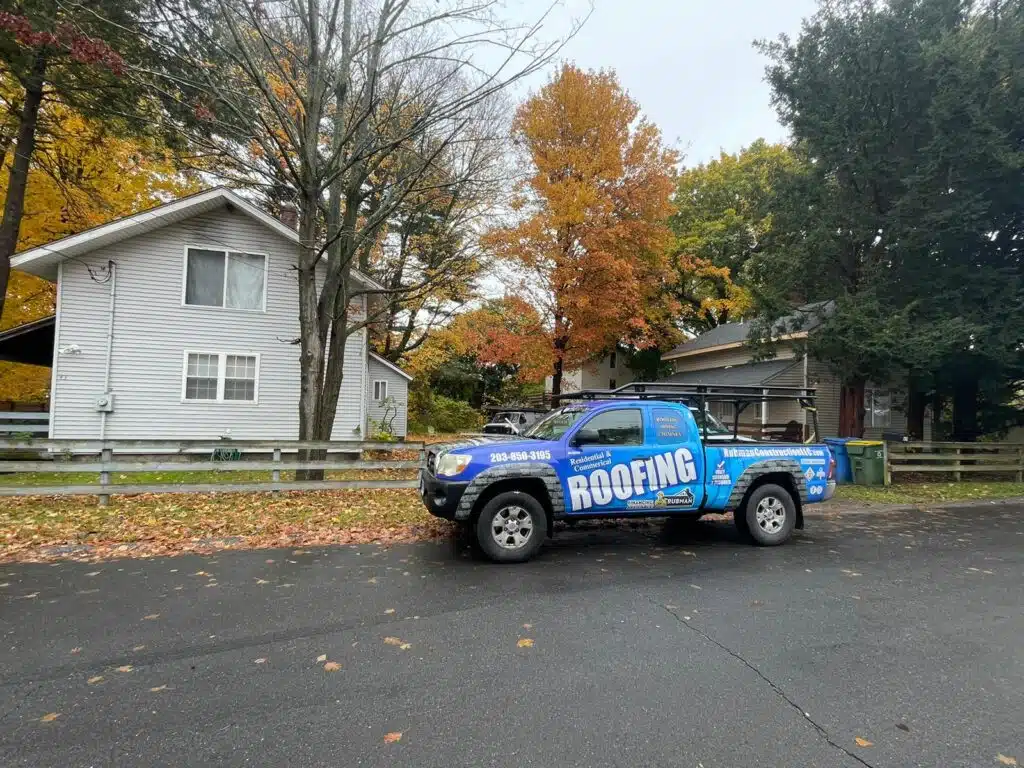 Ruben and his team are a skilled, hard working team of professionals. We knew we needed to replace our roof after as it was getting old and had sustained damage during one of the winter/spring storms. They completed the roof (including new plywood), gutters, and repaired the chimney as well. After completing this scope of work we also used them to paint the entire house and they even replaced the orginal wooden shutters (custom fabricated onsite). Our house was built in 1939 and it looks like it did when it was new. We highly recommend Rubman Construction for quality home improvements and we already have additonal projects lined-up for completion in the future
Ruben and his team are professional, conscientious, and friendly. They completed a big job at our house (roof, siding, chimney, gutters, structural repair), and we couldn't be more pleased. The house looks beautiful, and they took great care in completing each portion of the project. We highly recommend Rubman Construction for quality home improvements. We will be using them in future!!!
We were very pleased with the outcome of our Trex deck patio. The workers were professional and knowledgeable of the product and the project was completed on time. They were tidy and respectful of our home. We will be using them again in the future and more importantly, I recommend the company to anyone looking for quality work.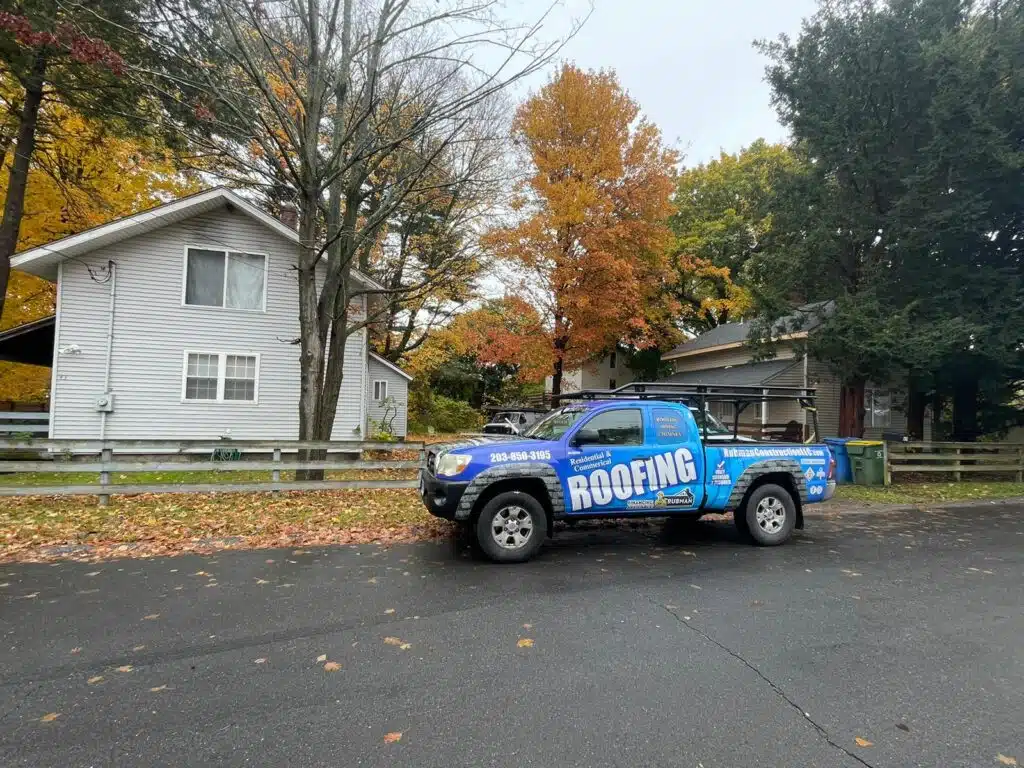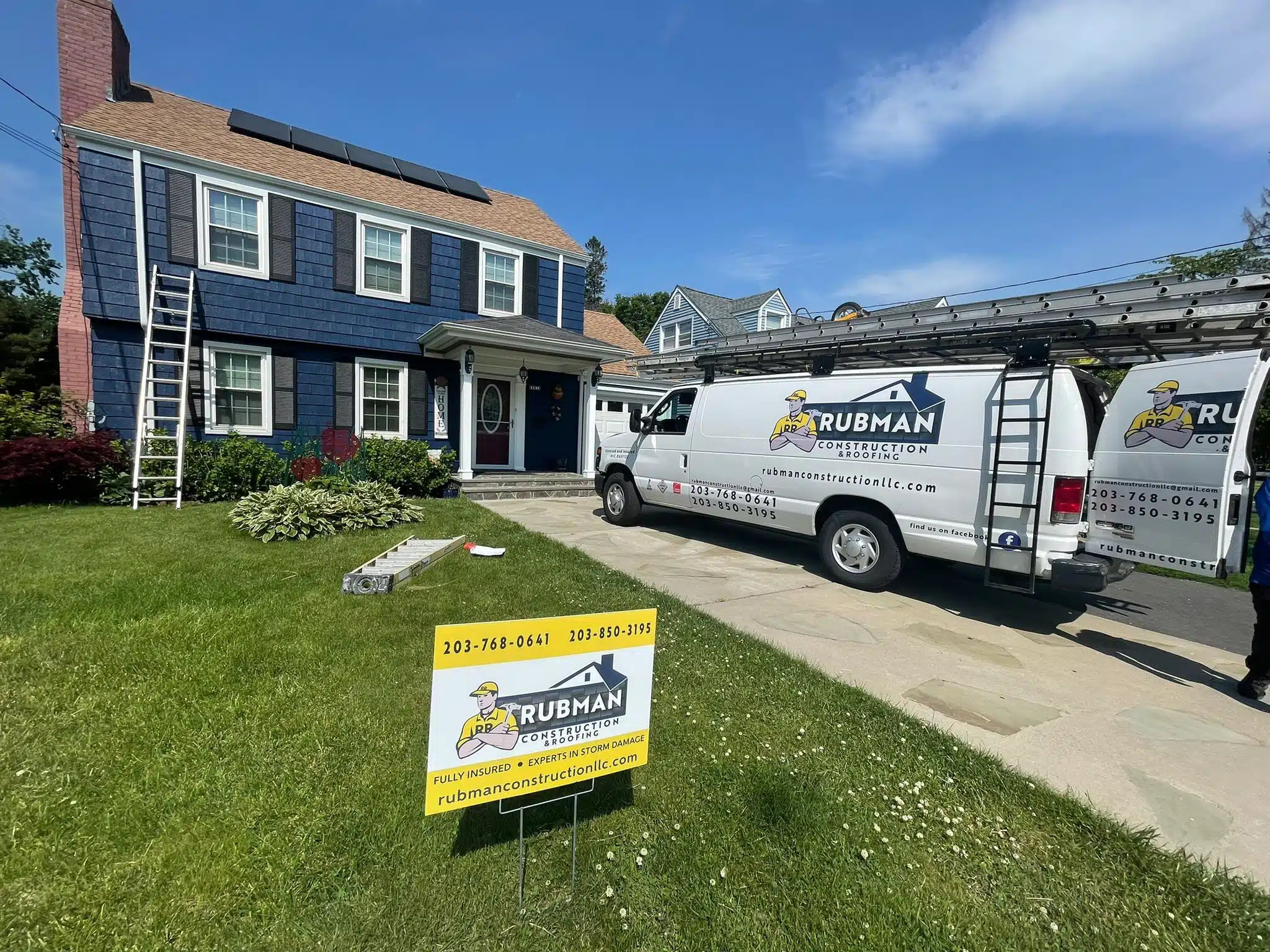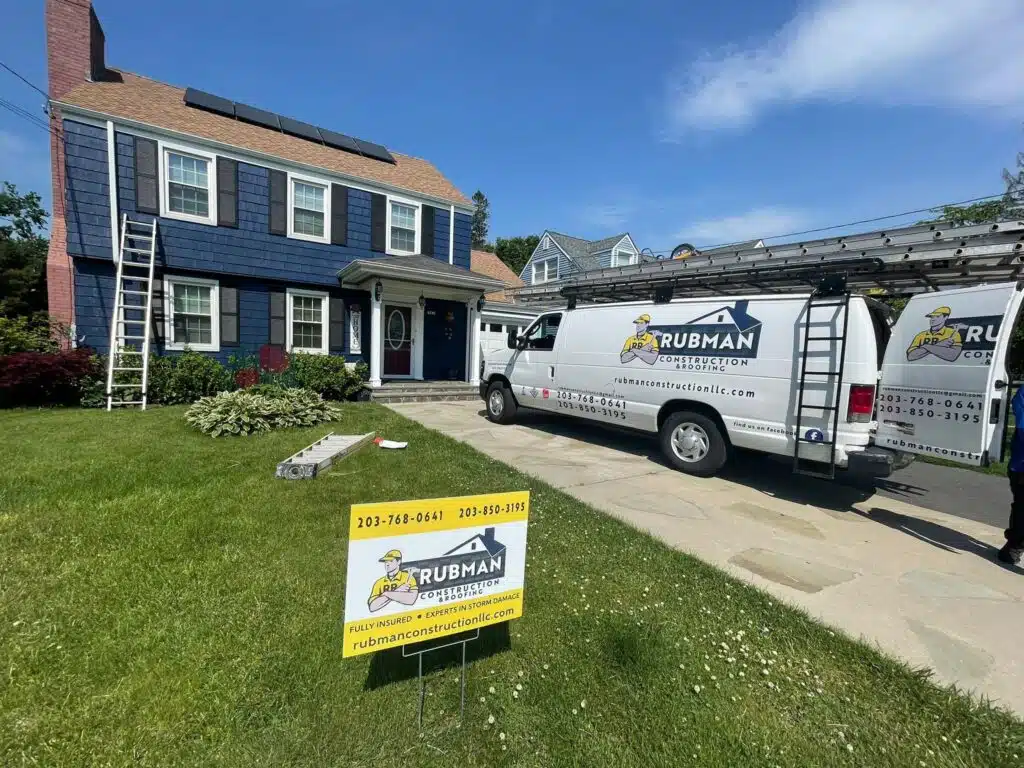 Take a look at the portfolio of the work we have done to date, and see the quality that Rubman Construction LLC works with.